Can you imagine how much data someone could steal if they hacked into your Google account or Gmail account? There's a good chance that Google holds most of your information. Think about it, if you use Gmail for email, Chrome for web browsing, and Android for your mobile OS, then you are already using Google Services for almost everything you do.
What if someone got access to your Google account? They can read your all emails, They can access your google drive, they can even access your all photos that you have backup using your android mobile phone and a lot more. Its scary thought, right?
Let's talk about how to make sure your account is as secure as it can be. So don't leave your google account or gmail account vulnerable, take these quick and easy steps to secure your account right now.
1.Turn on Two-Factor Authentication (2FA)
Sometimes called two-factor authentication, two-step verification just means that you will need a password and another identifier to access your account. In this case, your physical smartphone.

1. In the sidebar, click Security.
2. Click 2-Step Verification under the "Signing in to Google" section.
Setup two-factor authentication for google account. Make sure you are using valid mobile number.
2. Set Strong Password
Don't use weak passwords for your google account. If your are using week password then change it now. Make sure your new password contain atleast one upper case word and symbols as well.  To do this,
1. In the sidebar, click Security.
2. Click on Passwords the "Signing in to Google" section.
then enter your new password, and confirm.
3. Check Recent security events
In this area we can check our latest security event details. We can check here our currently signed in devices using this Google Account.
1. In the sidebar, click Security.
2. Check your all  connected device.
If you find any suspicious connected device then remove it.
4. Third-party apps with account access
You can check here all apps and sites that you have gave access to some of your Google Account data, including info that may be sensitive. So you can remove access for those you no longer trust or use.
1. In the sidebar, click Security.
2. Check your all  Third-party apps with account access
5. Security Checkup
Google makes checking your account security very easy: just use the built-in Security Checkup tool on your google account
First go to your Google Account
Then go to Sign in & security page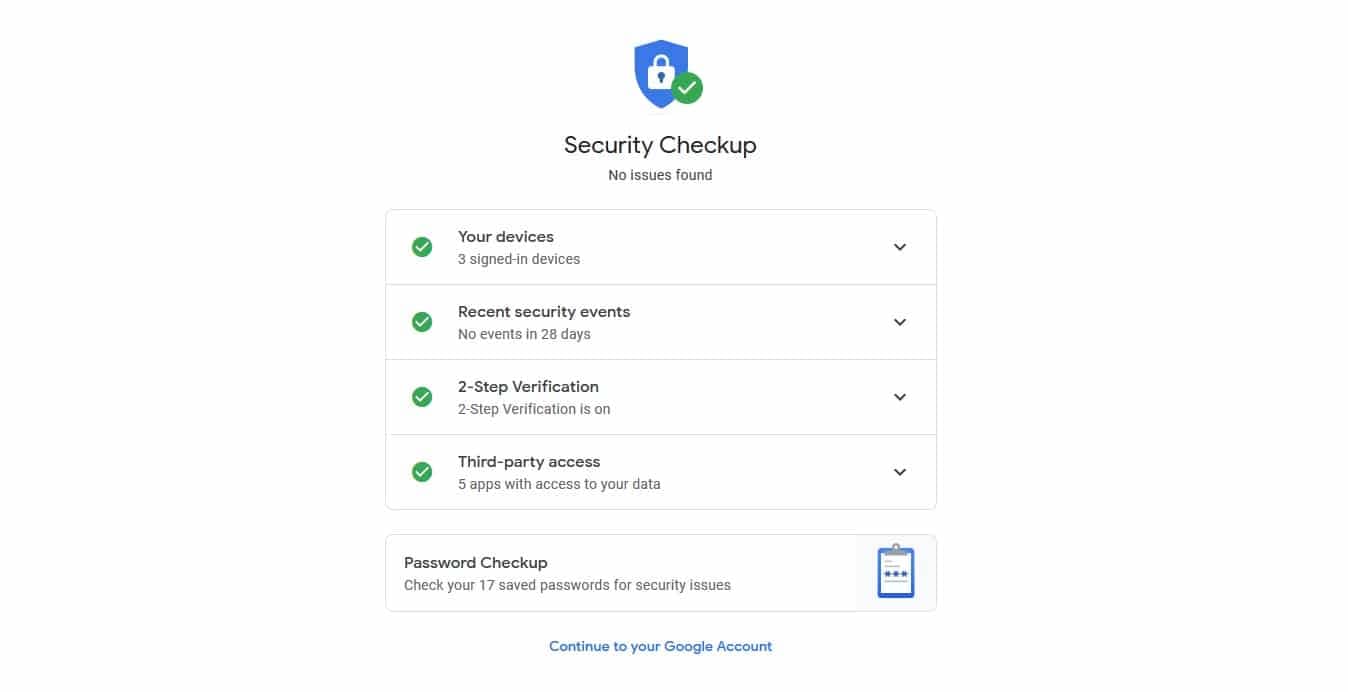 So using these steps you can increase your google account security level. If you have any question just drop the comment. You can use other contact mode to contact me. You can find it in on my Bio. Thanks for the Reading. Stay alert. Don't forget to share with others.